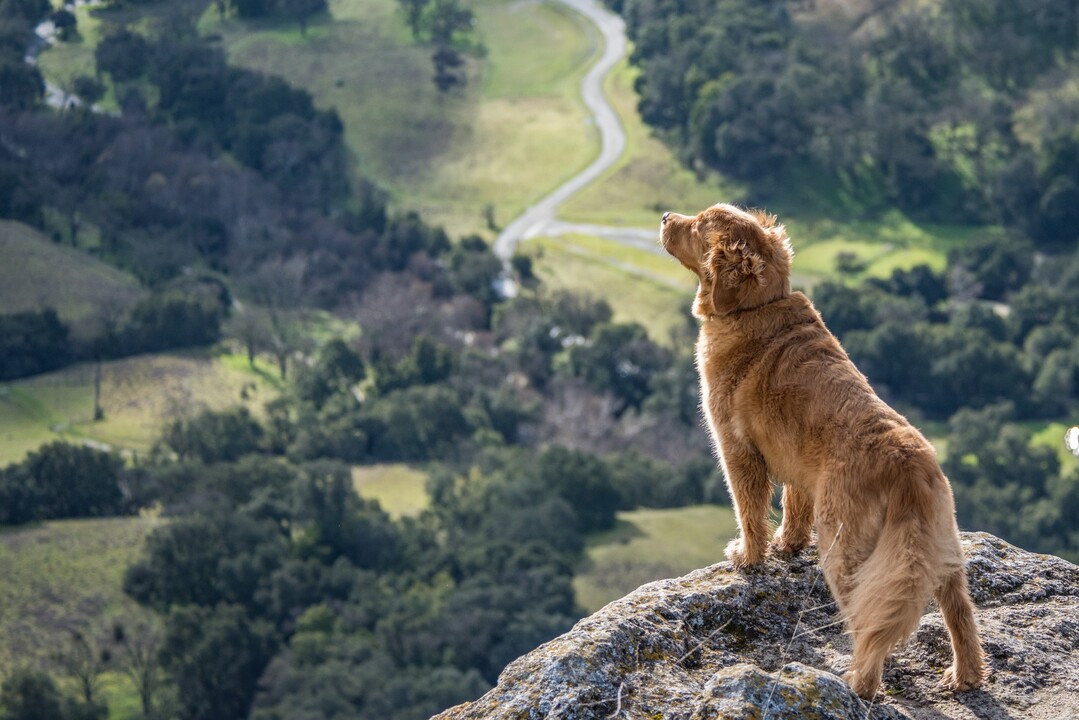 Part 3.5 of Valuation Basics – P&L
Before we get to the Facilities and Rent group article, we will take a slight detour and talk about why you need a great P&L.
I saw a veterinarian post recently and the source of the post was from the AAHA website on Chart of Accounts (link will be provided in the Comments section).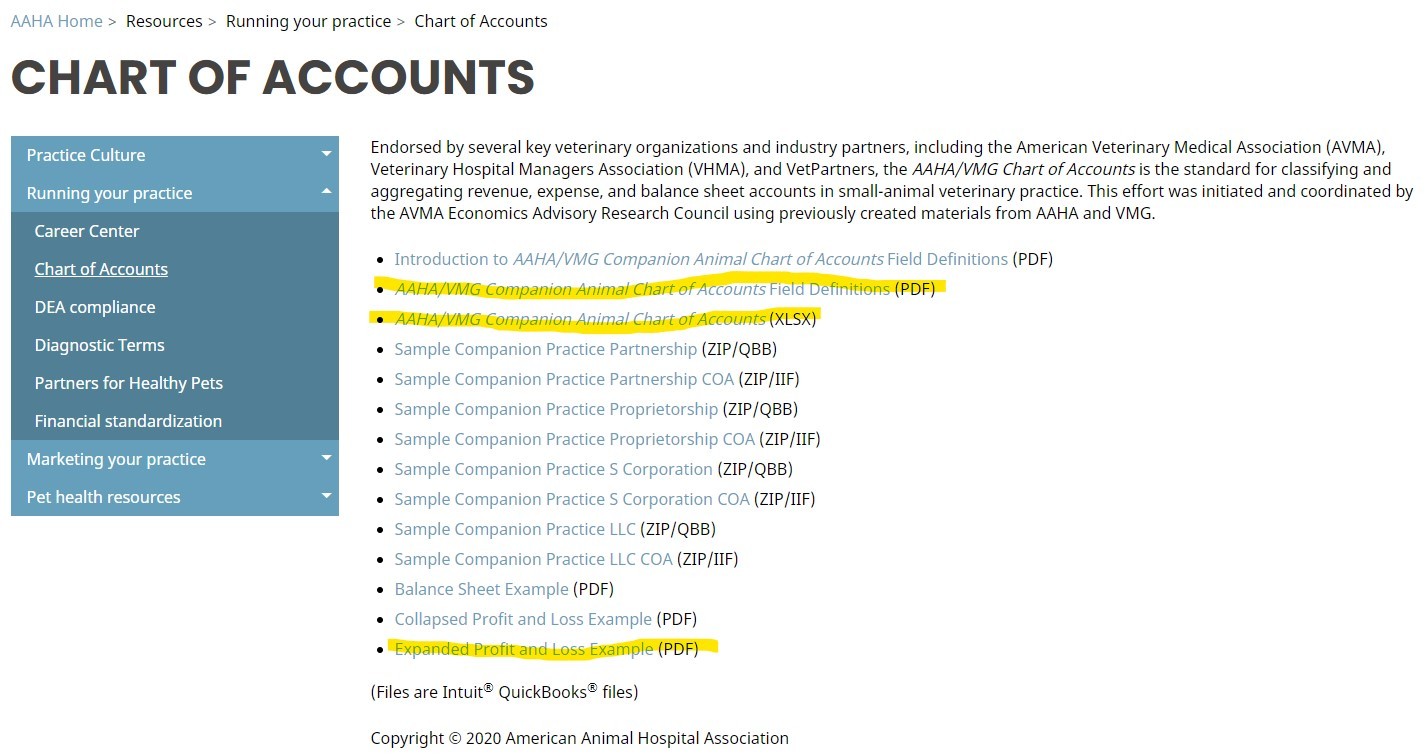 Before I make the case why you should NOT follow the AAHA/VMG example P&L, let me give AAHA/VMG credit for their webpage. For new veterinarians, this will be helpful and from the list of files provided, the true gem is the "…Field Definitions (PDF)" the 2nd link on the list.
So, who am I to disagree with AAHA and VMG…I've been asking myself this question for the last few days. I know I should just stay in my lane, but their example bothers me so much. As someone who has seen as many veterinary P&Ls as a recruiter would see resumes (Stacy Pursell at #The Vet Recruiter, Jack Adams at #AHG Talent), the P&L example below is not what you want.
Take a look at the snippet below, taken from the "Expanded Profit and Loss Example (PDF)".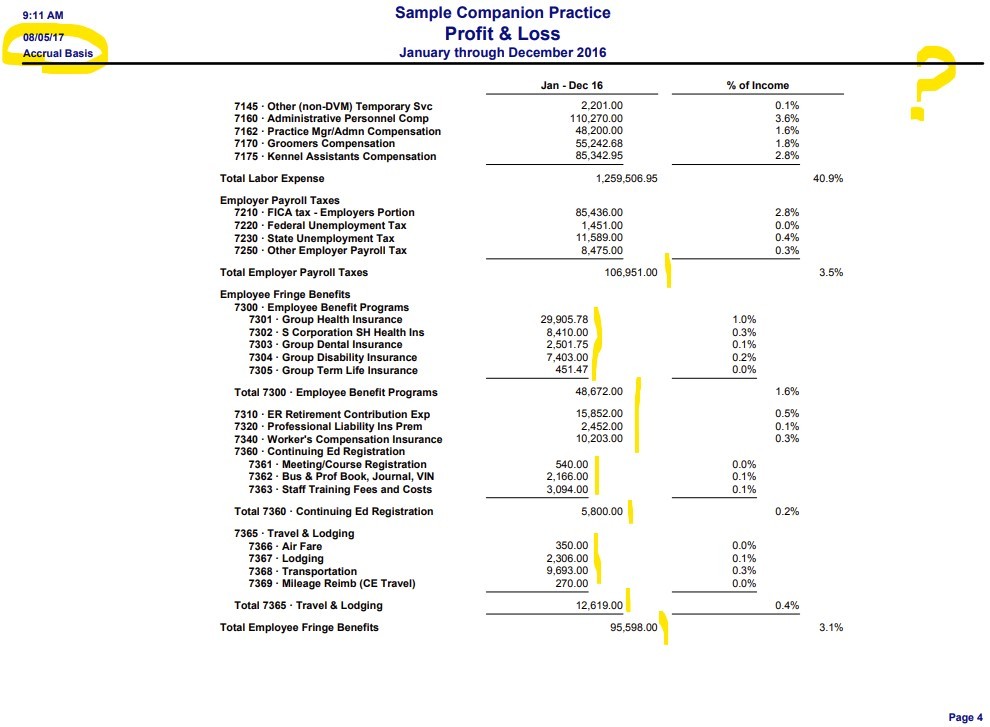 A functional P&L is many things, but one of the most important features has to be that it is easy to read.
Look at "Employee Fringe Benefits" for example. Because additional roll-ups or layers were created (namely "Employee Benefits Programs" roll-up, "Continuing Ed Registration" roll-up, and "Travel & Lodging" roll-up), the numbers are all over the place and don't line up straight. You want the numbers to come straight down a column, with an exception of the Totals…as it will be indented a little.
This can be easily fixed, there is no need to setup a QuickBooks P&L this way.
The 2nd thing that drives me crazy is seeing P&Ls with just "Jan-Dec 16" numbers and "% of Income" columns.
Where is the comparative prior year numbers? You need reference information if your P&L is going to be functional and meaningful. There should be "Jan-Dec 15"and "% of Income" to the right, even in Portrait view.
The ideal P&L scheme should have the following as columns going from left to right…
Current Month
% of Income
Year over Year (YoY) % Change ($ change is also great, if you export to Excel I would add a column and do both)
Prior year matching Month
Current YTD, like Jan-Dec 16
% of Income
Year over Year (YoY) % Change ($ change is also great, if you export to Excel I would add a column and do both)
Prior year YTD, like Jan-Dec 15
This can be a lot of numbers even in Landscape view, so having a proper setup is key. But once you get used to it, your P&L will finally work for you. And isn't this the point of the P&L?
Best practices to master your P&L and take control of your hospital data
Review and share your P&L with key hospital team members. Yes, the P&L has sensitive information, but is it really that sensitive? If detailed salaries and wages gives you pause, then create a P&L scheme that just shows salaries and wages as a total.
Use the P&L to engage and teach your hospital team. It is your opportunity as the hospital leader to leverage your most valuable asset and resource: your team.
Don't settle for just one P&L scheme. You need at least two or more. For example, once you are in April, you should be running a monthly P&L with the months going across as columns. This view will give you trends from month to month. Each month should have month numbers and % of Income.
Keep a physical folder with all the old P&Ls and your notes. When you are reviewing the current month's P&L, the folder should be right in front of you.
Make P&L review a regimented and routine exercise, but make it fun (have quizzes with prizes, set goals and rewards).
Final Thoughts
Don't settle for an average P&L, you should be using a great P&L. It should be easy to use, read, and understand with all the vital information to make critical decisions. The P&L is vital to the health of your hospital, so have a P&L that WORKS for you.
The AAHA link will be in the Comments section as the first comment. The LinkedIn experts on YouTube suggest that the links be relegated to the comments.